Time flies series

Pendants from the Steamworkshop
Accurate reproductions of items that never existed
---
Home | Contact
|
Shop
|
Links
---
Time flies pendant series
These pendants are made with antique watch movements, clock gears and other parts.
All the connections are made with solder.
This makes each piece very durable and solid feeling.
I don't use any glue or epoxy in these pieces.

Each "Time Flies" pendant is slightly different depending on the watch movements and gears I come across.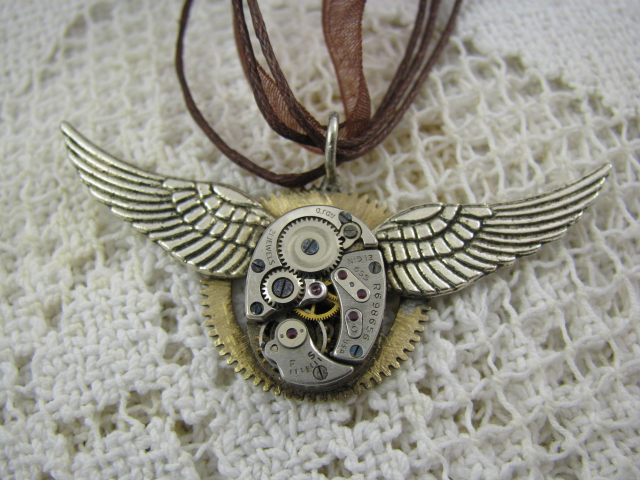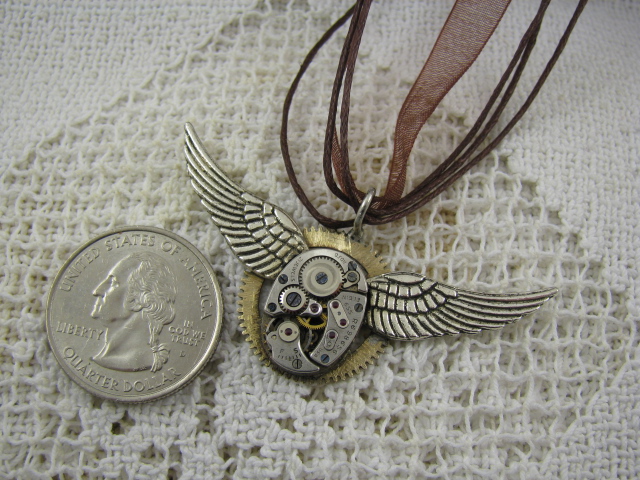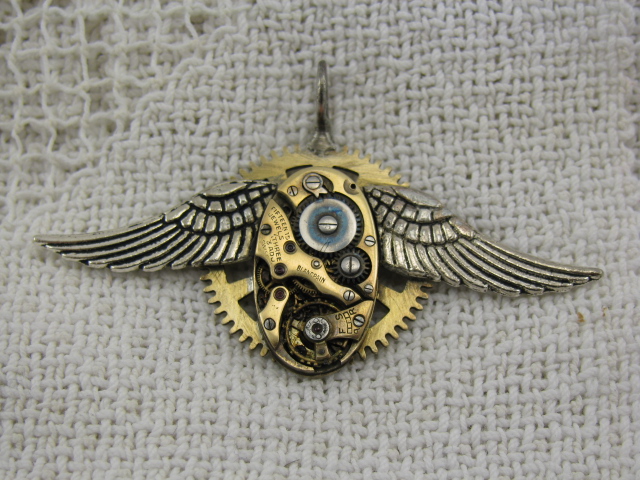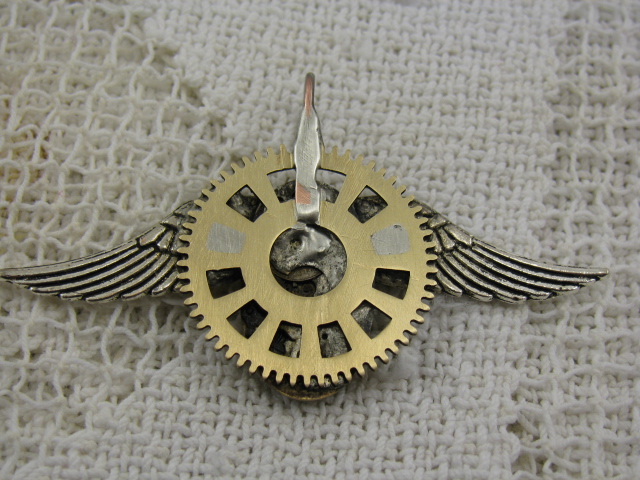 As you can see there's no glue used here.